GENERAL DONATIONS
If you would like to make a general donation to Long Island ABATE, please click on the paypal link below.  Please choose where you would like to put your donation towards. Thank you
IN MEMORY OF DONATIONS
Mr. James K. DeNatale age 70, of Bayville, NY passed away suddenly on September 15, 2018. Jim was born October 3, 1947 in Brooklyn New York to the late Peter E. and Mary (Tamborino) DeNatale.
Jim graduated from Sheepshead Bay High School and attended the University of Arizona. Jim enlisted in the U.S. Navy where he served aboard the USS Fort Snelling (LSD30) and the Cutlass (SS476), ultimately receiving the rank of Quartermaster Second Class before his discharge.
Jim met his wife Leslie as teenagers on the beaches of Bayville and raised their family in the town where they met and fell in love.
For over 40 years you could find Jim at DeNatale Jewelers working alongside his father Peter Sr., brothers Peter, Robert and John & niece, Donna, where he helped innumerable people celebrate their families' most joyous milestones.  In 2016, Jim retired from the family business to pursue his passion of selling and riding Harleys.  He loved his Harley family and was a member, and Head Road Captain of Long Island HOG as well as a member of The Nassau County HOG Chapter, Long Island, NY, as well as a member of ABATE (American Bikers for Awareness, Training & Education) Long Island.
Jim is survived by his beloved wife of 47 years, Leslie, loving daughter Heather and son Brandon, daughter-in-law Jamie, his adored grandsons Cooper and Wesley, sisters and brothers, Ellie (Richard) Weil, Peter (Kathy), Sister Natalie, Robert (Pamela),  Mary (the late William) Carone, Joseph (Margaret) and Andrew (Lynn), numerous nieces, nephews, grandnieces, grandnephews and many loving relatives and friends.   In addition to his parents, Jim was preceded in death by his sister Ann (the late Donald) Quinn, brother John, nephew Peter Jr. and niece Julienne (Carone) Diers.
Visitation at Dodge-Thomas Funeral Home of Glen Cove on Saturday, September 22, from 1 – 4pm.  Interment private.
In lieu of flowers "In Memory Donations" to the NYU Melanoma Research Fund, c/o Dr. Anna C. Pavlick, (NYU Clinical Cancer Center, 9th Fl.  160 East 34th St., New York NY 10016  or to Long Island ABATE.  Both would be appreciated.
Please click on the link to make your donation in memory of Jim.  It will go to the Motorcycle Awareness Campaign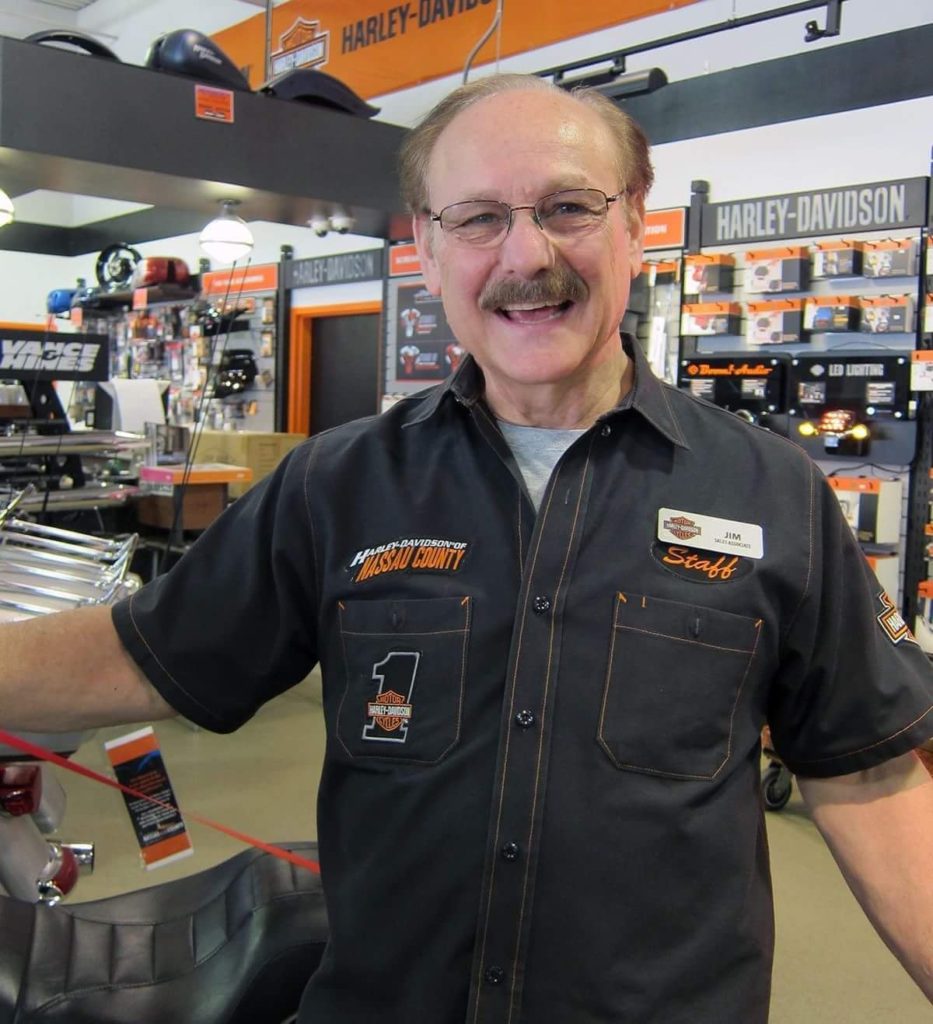 Long Island ABATE and The Patriot Guard Riders of New York lost one of our own. Robert W. Golden, of East Moriches, LI, died on Sunday, January 21, 2018 at the age of 66.
Raised in Sayville, Bob graduated from Sayville High School in 1970. As a PGRNY member, Bob was dedicated to honoring veterans and service members. Even with health issues from an accident, he tried to make all the missions he could. He will be missed by many.
Bob was an avid boater and fisherman, and worked for nearly thirty years as a commercial fisherman. Bob was also a Service Manager and Regional Sales Manager for Mercury Marine.
If you would like to make a donation in memory of Bob, your donation will go directly towards the Veterans Appreciation Run 2018 and will be quadrupled. The donations raised will be distributed in October at a special Veterans Appreciation Dinner.
If you would like to make a donation in memory of Kevin Capurso or a loved one, please click on the donation button below. (if your are on the home screen then click on the link above which will take you to the donation page) Your donation will go towards Long Island ABATES Motorcycle Awareness Campaign in memory of Kevin Capurso 5/30/96-9/25/17.